Pictures to show you exactly how to get from Tuxedo Train (rail) Station to the start of the Ramapo-Dunderberg Trail.
So we are pulling into Tuxedo Station.  We're about to spend two (or maybe three) days hiking the length of the famed, fabled Ramapo-Dunderberg Trail.  It's historic.  It's beautiful.  It's total escape.  It's one of the quiet claims to fame of the tiny town of Tuxedo, New York.
Now where is it?
Here's the map: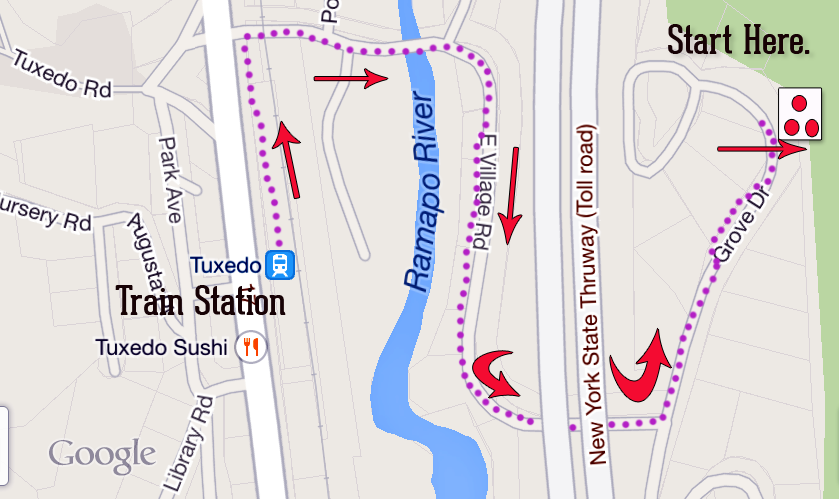 Believe it or not, this wonderful trail — one of the top hiking trails in the Northeast, and certainly popular among New York City's outdoor enthusiasts — begins without fanfare, in the parking lot, a few feet from the Metro-North platform.
The entry blazes are on a utility pole, between parked cars.  See them?
The following are pictures to guide you.  But: Do use the map, above, to get from the Tuxedo Train station to the start of the R-D trail.