Come for the peace, or come for the adventure.
Harriman State Park is the perfect place to spend a day or a weekend.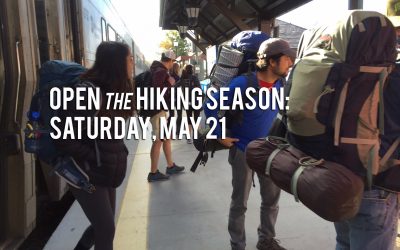 Hiking season's here! This Saturday, May 21, we're throwing a little party at the Tuxedo Train Station, if you're in the area hiking, biking, or just coming up for a little break, stop by!  You can drive up or take the train from the city. You can...
read more
"We set up camp, gathered firewood, and had a great night under the stars. The area was very clean and the view was amazing…The trails were beautiful and once we figured out how to navigate them we had no trouble." Matthew R.