Come for the peace, or come for the adventure.
Harriman State Park is the perfect place to spend a day or a weekend.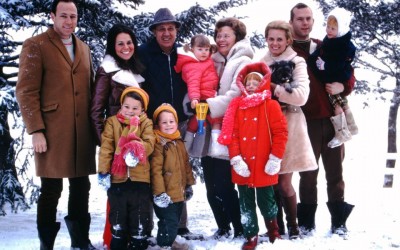 A couple years ago, I wrote about a Northwest airlines 727 that came down in the Harriman woods one winter's night in 1974.  On it were three men.  They were on their way to Buffalo, New York, to pick up the Baltimore Colts football team after a game on December 1.  All three lost their lives that night. I was surprised by some of the comments left on that post.  Among them were memories of that night by people who were part of the rescue, by kids just getting ready for bed in nearby towns, and then by family members themselves.  1972 is so distant to me, but the feelings others expressed around this event seemed brand new. The post caught the attention of Gary Scarano and Robert Wren, Jr., and with Scott Salotto, they determined to mark the spot with a permanent memorial.  For more than six months, they have been working on this memorial, and the ceremony that will be held tomorrow.  I can only imagine that it will be a solemn and spiritual experience for the family members and those who stand there with them. This Saturday — tomorrow morning, November 7 — family members of the plane's pilot and crew will gather in the woods near the Long Path, where it leaves the Old Turnpike, in Harriman, to mark the placement of a memorial at the spot where the plane came down. In the words of pilot's son: "My heart is gratified that people see it not as a curiosity or treasure hunt, but remember it as a place where three men lost their lives... read more
"We set up camp, gathered firewood, and had a great night under the stars. The area was very clean and the view was amazing…The trails were beautiful and once we figured out how to navigate them we had no trouble." Matthew R.