Come for the peace, or come for the adventure.
Harriman State Park is the perfect place to spend a day or a weekend.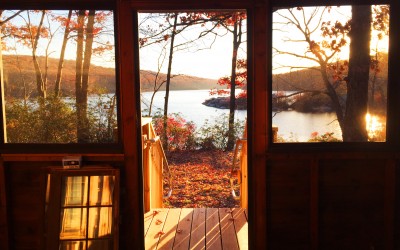 New for 2016: Step-by-Step Itineraries for "Outtenbackers" Step-by-step directions will take the guessing out of your day or weekend. The snowless, naked park has been on my mind a lot lately, and I've been looking to spring, summer, the shuttle and... read more
"We set up camp, gathered firewood, and had a great night under the stars. The area was very clean and the view was amazing…The trails were beautiful and once we figured out how to navigate them we had no trouble." Matthew R.