Come for the peace, or come for the adventure.
Harriman State Park is the perfect place to spend a day or a weekend.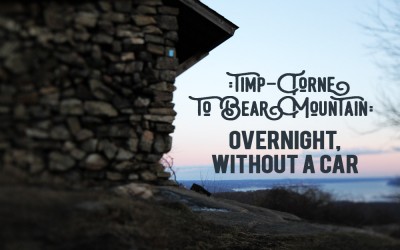 Here's an easy overnight trip that starts along the Hudson River, ends with a beer at Bear Mountain Inn, and puts you in one of the prettiest viewsheds in the Hudson Valley. In 2016, I'm challenging myself to spend at least one night a month sleeping out... read more
"We set up camp, gathered firewood, and had a great night under the stars. The area was very clean and the view was amazing…The trails were beautiful and once we figured out how to navigate them we had no trouble." Matthew R.